How To Win Using Martingale Trading Strategy in IQ Option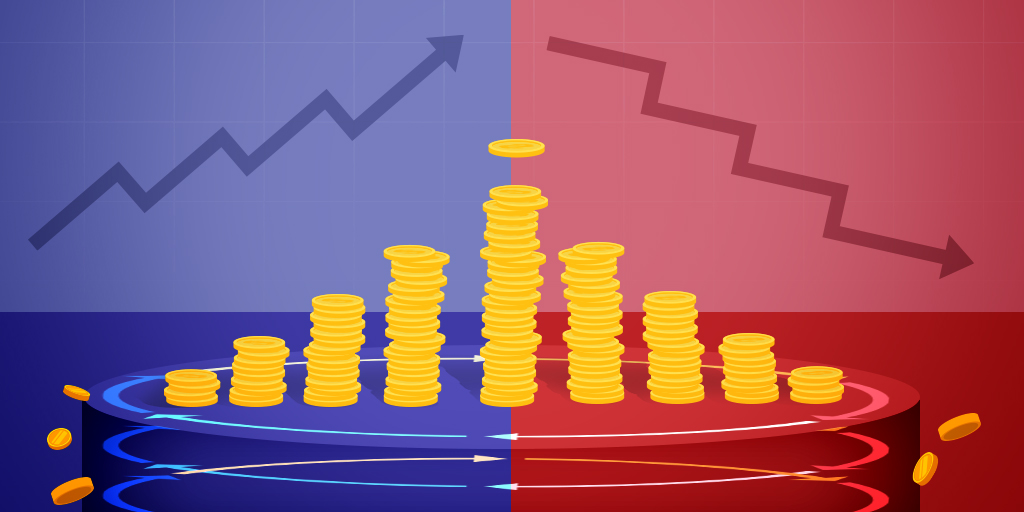 Using Martingale strategy in IQ Option
Theres no doubt that indicators make a traders life easier. Many will help you determine when the trend is likely to reverse or continue. Others will show you changes in trading volume.
However, they have one shortcoming – lag. All indicators use previous price data. Therefore reading and interpreting any indicator needs some practice.
But what if you dont want to rely on indicators while trading? Is there a trading technique that can allow you to safely trade without relying on technical indicators?
Simply put, yes.
This method simply relies on studying a candles color and entering a trade based on this. This guide will show you how.  
Trading on IQ Option using candle color only
In my example, Ill be trading the EUR/USD pair. Ill also trade the 11am to 12pm time interval. The return is usually higher (in this case its 87%). Ill also use the 5 minute interval candles.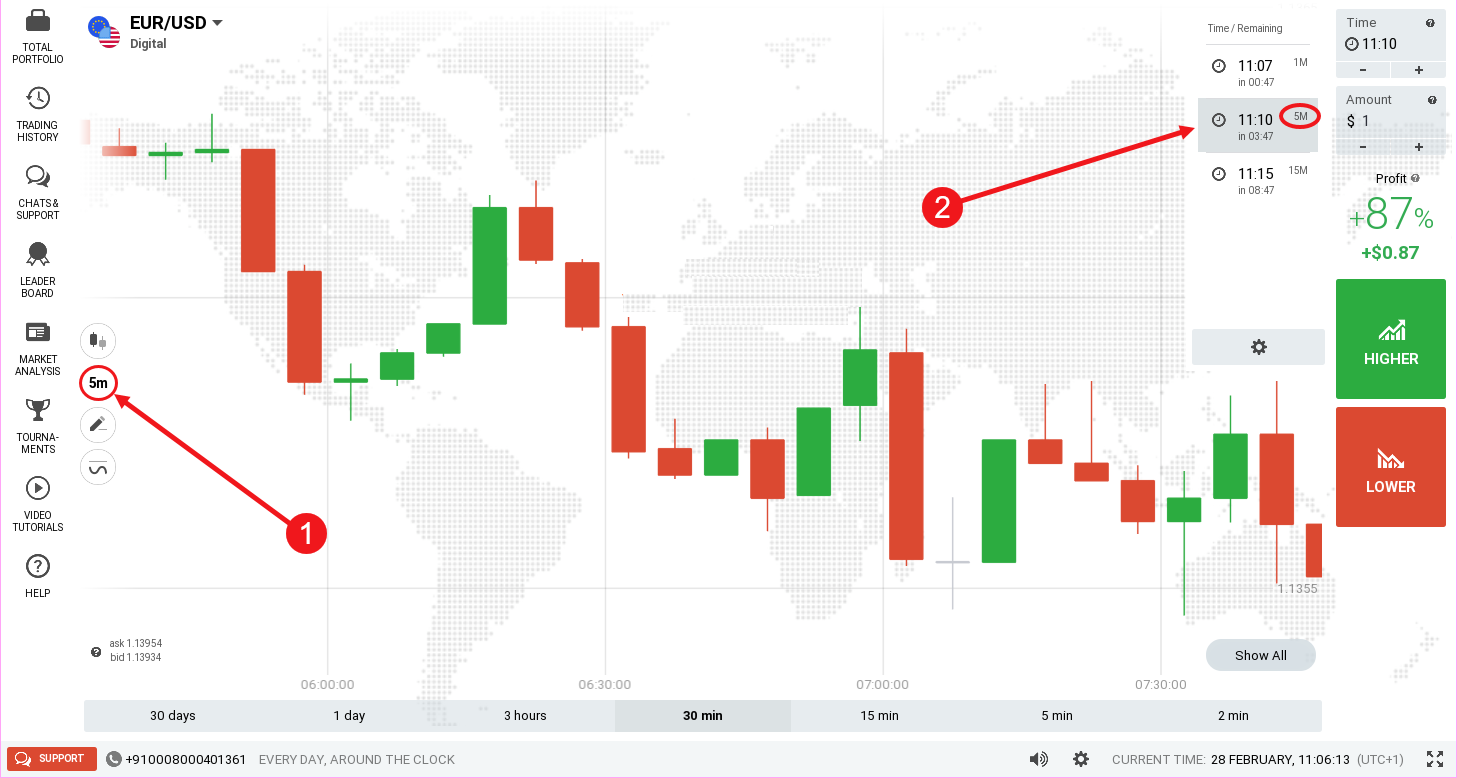 When trading using candle color, your objective is to identify true candles. That is, a full bodied candle as opposed to special candles like the dojis and pin bars. Once you identify a true candle, you should trade the next candle(s) that form after it.
With regard to money management, Ill use the Martingale Strategie on IQ option platform. This discipline requires you increase your trade amount for each consecutive trade. Ill enter into 6 trades before closing my trading session.
The chart below explains how the Martingale system will be implemented.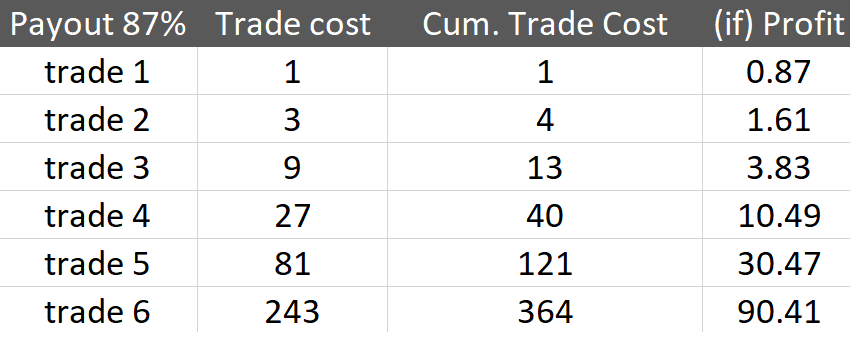 How the 6 trades went
The first 2 trades went really well. Notice the ranging markets at the left off the chart. Theres no apparent true candle so I had to wait. Once the first bearish candle developed, I entered a 5 minute sell position (next candle). The next candle was bullish, so I entered a buy position lasting 5 minutes also.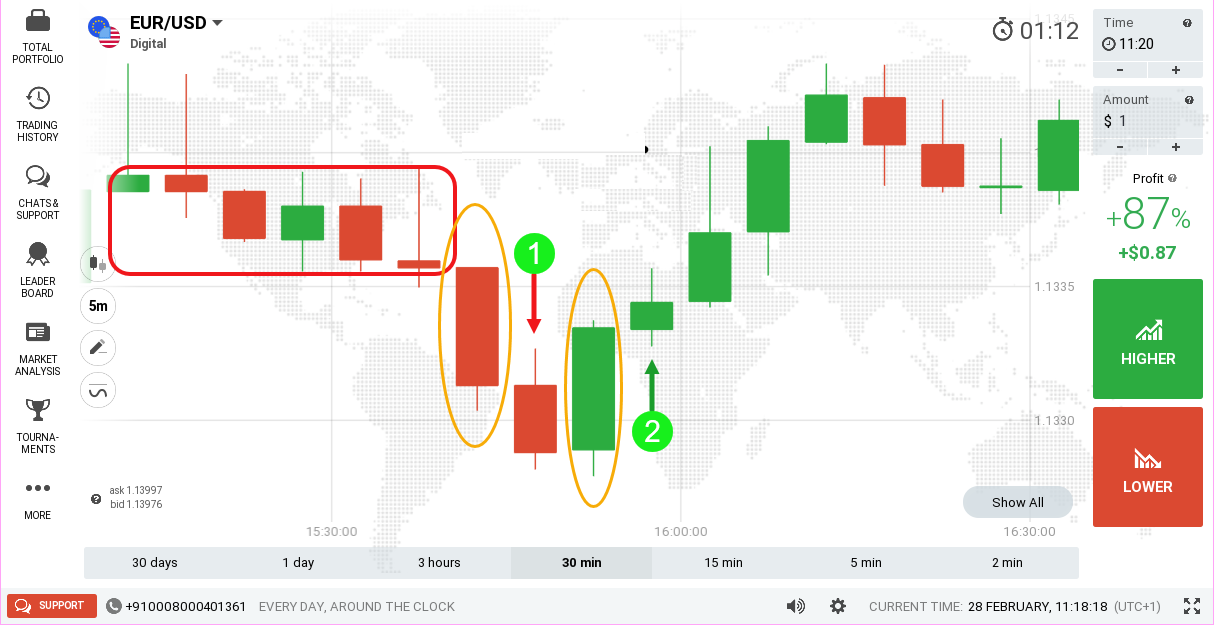 down and up trades based on true candles
The next session brought some mixed results. The market was ranging before a large bullish candle developed. My buy position resulted in profit. Next was a bearish candle which prompted me to enter a profitable sell position.The next bearish candle prompted me to enter a sell position which ended up losing (3). Next was a bullish candle (4) which prompted me to enter a buy position. Luckily, this trade turned out even. The close of the doji (5) was the same as the close of the bullish candle (4).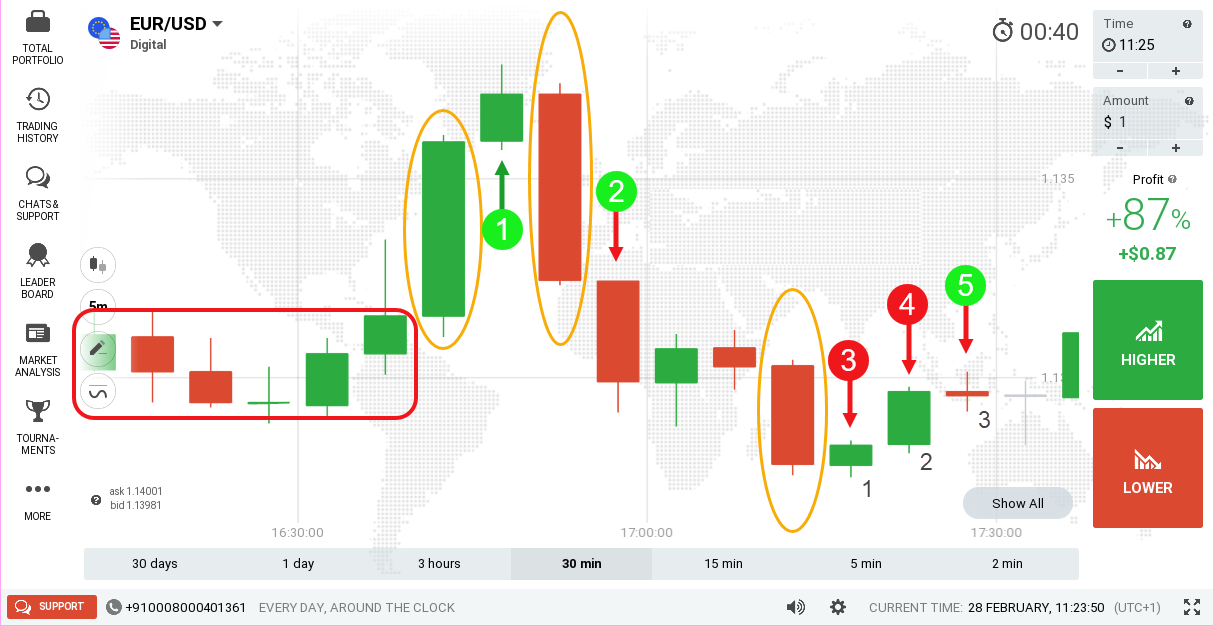 The next candle that developed was bearish. I immediately entered a 5 minute buy position which ended up being profitable. I ended up entering 7 trades. Of these only one lost, one ended up even and 5 were profitable.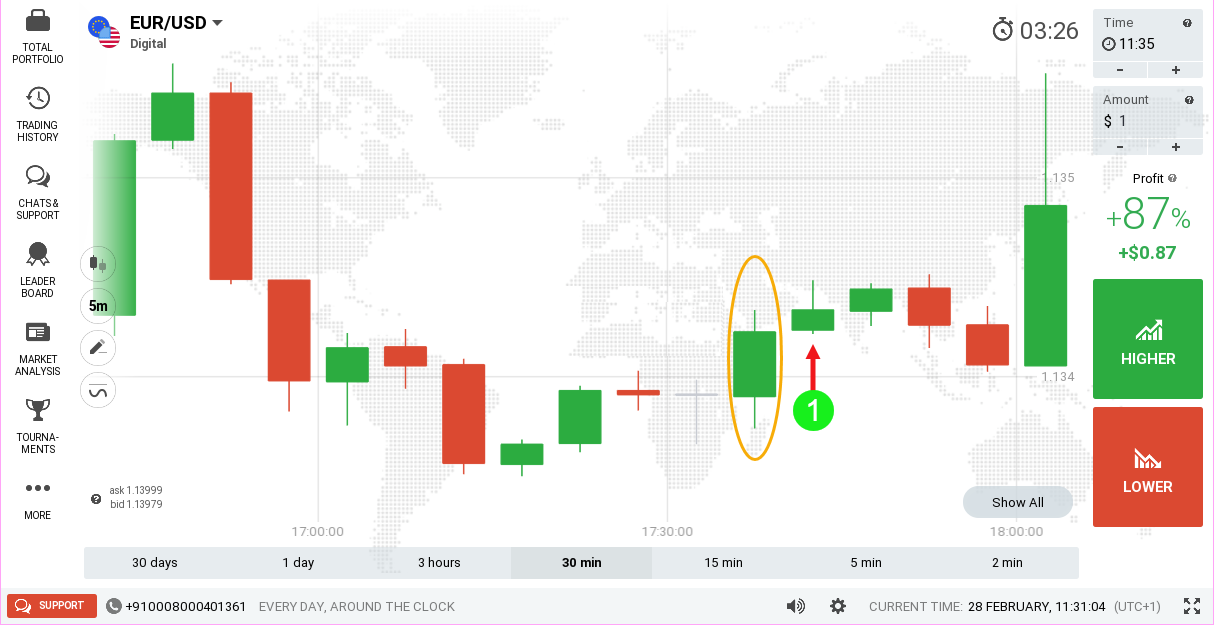 Notes for using this simple trading method
Trading using candle colors is a simple way to make money without relying on indicators. However, your trade entry should only occur when you encounter a full bodied candle.
This means that youll have to spend a lot of time analyzing your price charts to find the right pattern. Overall, once youve grasped the principles behind this method, making money on IQ Option shouldnt be difficult.
Now that youve learned this simple trading technique, try it out on your practice account. Id love to hear your views in the comments section below.
general risk warning